29 mm Glass bottom dish with 20 mm micro-well #1.5 cover glass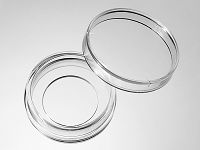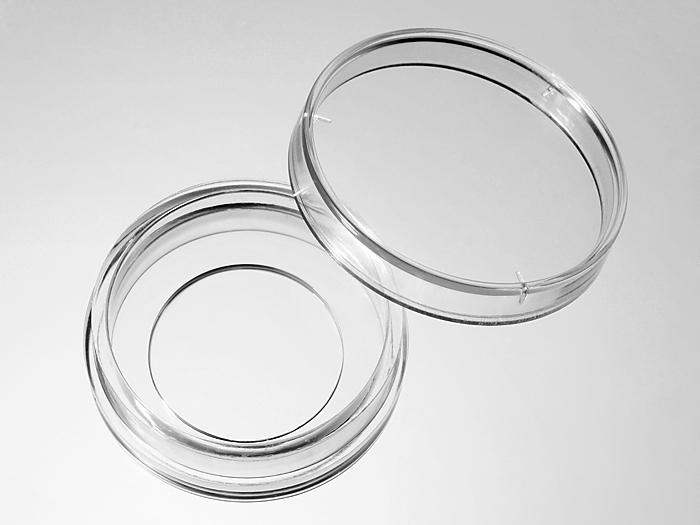 29mm glass bottom dish, dish size 29mm, well size 20mm, #1.5 cover glass(0.16-0.19mm). Designed for high resolution imaging such as confocal microscopy.
Features:
Suitable for long term tissue culture
Manufactured in a class 100,000 clean room
Dish made from virgin polystyrene, tissue culture treated.
German cover glass of superior optical quality
A USP class VI adhesive is used to assemble the cover glass and the dish.
Packed in easy to open peelable bag
Sterilized by Gamma radiation.
Suitable for:
Differential Interference Contrast (DIC)
Widefield Fluorescence
Confocal Microscopy
Two-Photon and Multiphoton Microscopy
Fluorescence Recovery After Photobleaching (FRAP)
Förster Resonance Energy Transfer (FRET)
Fluorescence Lifetime Imaging Microscopy (FLIM)
Total Internal Reflection Fluorescence (TIRF)
Super-Resolution Microscopy
Recommended for:
Technical specifications
» View technical specification of different coverslips.
| | |
| --- | --- |
| Coverslip | #1.5 cover glass (0.16 - 0.19 mm) |
| Temperature Range | -20°C to 50°C |
| Lid diameter (outer) | 34.3 mm |
Dimension diagram (units in mm)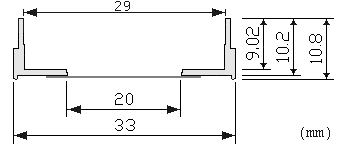 Cited Publications before 2019 (2)
Subdiffractional tracking of internalized molecules reveals heterogeneous motion states of synaptic vesicles
erja Joensuu, et al., The Journal of Cell Biology
Quote: "Hippocampal neurons were obtained from Sprague Dawley rats at embryonic day 18 as previously described (Kaech and Banker, 2006; Heine et al., 2008; Harper et al., 2011) and cultured on poly-d-lysine–coated glass-bottom dishes (D29-20-1.5N; Cellvis)"

Control of Autophagosome Axonal Retrograde Flux by Presynaptic Activity Unveiled Using Botulinum Neurotoxin Type A
Tong Wang, et al., The Journal of Neuroscience, 15 April 2015, 35(15): 6179-6194
Quote: "devices were design based on aforementioned devices but adapted to fit on 22 mm, glass-bottomed, super-resolution compatible culture dish dishes (In Vitro Scientific, catalog #D29-20-1.5-N)"