6 Well glass bottom plates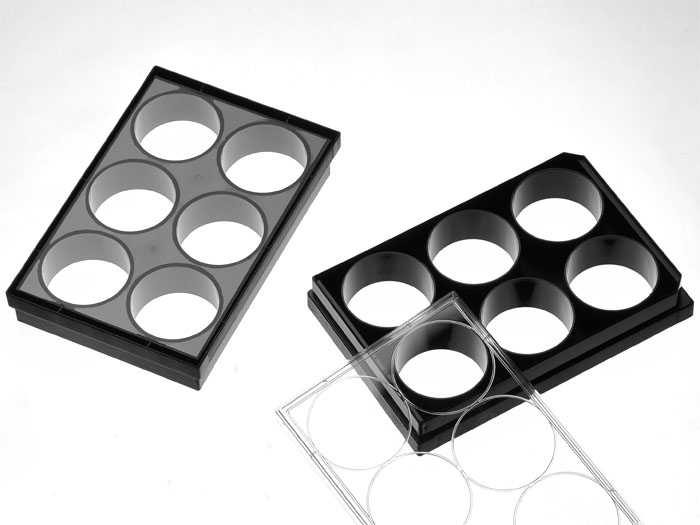 Designed for high resolution imaging such as confocal microscopy.
6 well glass bottom plates are often used in experiments that need medium to large sample size.
* Click individual products to view detailed technical specs. request a free sample or get a quote.
Features
Suitable for long term tissue culture
Manufactured in a class 100,000 clean room
6 well plate frames are made from virgin polystyrene.
German cover glass of superior optical quality
A USP class VI adhesive is used to assemble the cover glass and the plate.
Individually packed in easy to peel trays
Sterilized by Gamma radiation.
Cited publications before 2019 (21)